Hello, Kia Ora, Namaste, Talofa Lava, Maloe Lelei, Fakaalofu atu, Ni hao, Kumusta, Salam, Marhabaan, Bula
Welcome to Room 2.
My name is Mrs Kathryn Mildon and I am the teacher in Room 2 this year.
 Mrs Manao is the teacher in Room 1a, next door and we work collaboratively. This means the students from each classroom may be working either with Mrs Mildon or Mrs Manao depending on the curriculum area. 
 Term 3 is here! I hope you've enjoyed your holidays and are ready to continue learning together.
We will be studying...
Writing:
 Narrative writing - based on the story Sosu's Call.
Reading:
Strategies for Comprehension -  Monitoring and Clarifying with Mrs Mildon and Mrs Manao. Guided reading at individual levels.
Maths: Number knowledge, fractions. Algebra - repeated patterns; Geometry - directions, lines of symmetry, rotation, slide and flip (linked to Ndebele art).
Art: Ndebele art; 3D wire sculptures. (patterns, drum decorating, African animals).
P/E:
 Large ball skills; Sports Activator; Dances for concert. 
PB4L:
 Relating to others; active listening; managing self; manaakitanga.
ICT:
 Continued use of Seesaw; research and recording learning using own words.
Week 2:
Lots of fun was had at the NED show on Monday. There was however an important message in all the excitement. NED stands for "
Never Give Up
" "Encourage Others" & Do Your Best" If you practice these three things you will be a champion and reach your goals. The NED show sell yo-yo's and with this money they are able to visit another school with this important message. On Monday afternoon Rm 1a, Rm 2 & Rm4 visited the new building. We learned this week we are moving next Thursday 10th August, so that is pretty exciting news. Unfortunately the rest of the week Rm 2 had relievers as Mrs Mildon was sick. Hopefully we will be back on track in Week 3.
Friendly reminders:
NED show Monday 31 July 10 - 10.45am
Week 1:
Room 2 have settled back into school life quickly this week. Well done everyone. For writing we have been looking at report writing focusing on an African animal called a pangolin. Our term focus is narrative but we are looking at report writing to refresh our memories as in week 3 will be sitting an e-asTTle writing test which focuses on report/description. No one, not even the teacher had ever heard of this animal so lots of learning has been happening for everyone. We have enjoyed starting our art work this week. We are looking at the Ndebele people and the amazing art they do; especially on the outside of their houses. This art links nicely to our maths strand focus which is geometry - lines of symmetry, rotation, sliding and flipping.
On Thursday we  learnt that we are moving into the new building. Room 1a, 2 and 4 will be all moved and ready to begin our new and exciting learning journey together by the start of week 4.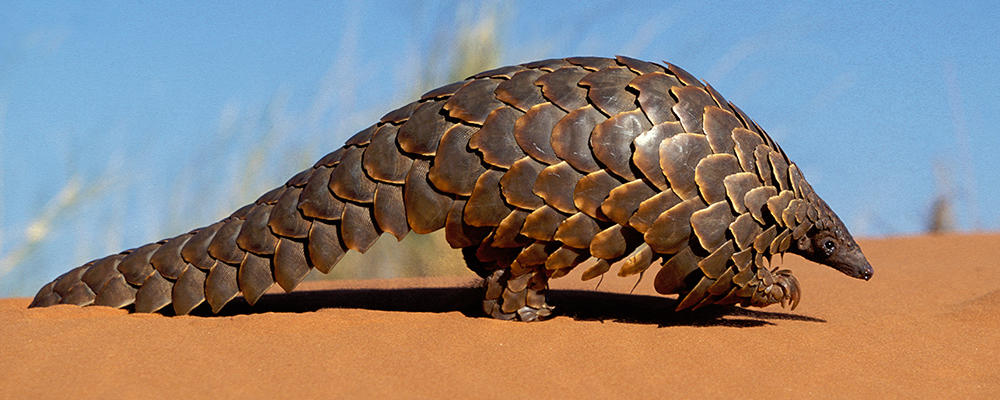 This is a pangolin. They live in Africa and Asia. Pangolins habitats are grasslands, savannahs and forests. They prefer sandy soil so they can create burrows but so also live in trees A pangolin looks like a scaly anteater. It is covered with overlapping scales which help protect its soft body. Pangolins walk on their hind legs; a bit like a kangaroo. The claws of a pangolin are big and very sharp. They use their claws to dig up ant and termites which is their main diet. A pangolin's tongue is very long, it can be up to 40 centimetres long which is longer that its whole body length. Their tongues are very sticky and this is how they catch their prey. They stick their long tongues into ant and termite nests and the insects stick. One pangolin can eat up to 70 million ants a year! When a pangolin feels threatened it will roll up into a ball. Also, while it is eating the ants and termites it has the ability to shut its nostrils and ears by closing a valve. Another form of defense against predators is the ability to emit a noxious smell like a skunk. This keeps animals away but not people. People are the biggest threat to pangolins. Many people believe the scales of the pangolin can cure illness and so the pangolin are killed and their scales dried and used for medicine. 
Ask your child about pangolins. See if they can tell you what they have been learning.
Welcome back. We have a busy term planned. We will be studying a story called Sosu's Call which is a story set in Africa with themes covering disability and prejudice. We will also look at African art, animals and culture. Please do not hesitate to contact me before or after school or by email at kathrynm@newlynn.school.nz if you have any questions. I look forward to seeing you all on Monday the 24th to continue our learning journey together.
_____________________________________________________________________ 
Week 10:
We have had a busy last week of term. Thank you to the parents who came to Parent Teacher Interviews and to the science open afternoon. We hope you enjoyed watching some of the experiments your children have been doing and learning about this term. We hope you all have a well deserved holiday. Stay warm and safe and come back next term relaxed and ready to continue our learning journey together.
Friendly reminders:
Reports go home Monday 3rd July 
School closes at pm Tuesday 4th July for Parent Teacher Interviews
School wide Science Display, Thursday 6th July between 2-3
Last day of Term 2, Friday 6th July
Week 9:
This term is flying by and it is only 2 weeks until the school holidays. Soon it will be time for us all to put our feet up and enjoy a rest but until then we have lots happening. During Week 9 we have enjoyed learning about playing Hockey with Hamish our Sports Activator and written a procedure explaining how we painted our Beijing Opera Masks. Our focus for PB4L this week has been Relating to Others and we learned about Empathy, The Golden Rule (treat others as you would like to be treated, discussed what an act of kindness might look like and ended with making a friendship chain. This had positive, kind and friendly statements about our friends and family. We joined the chain together and this is proudly hung from a rafter in our classroom. Remember it is not hard to be kind and say positive things to each other. See above reminders about what Week 10 has in store.
Week 8:
This week in writing we followed a procedure to make invisible writing using lemon juice and wrote about making our Beijing Opera Masks. We have been busy solving problems for Maths that involve fractions and this will continue in Week 9. Our printing is going well and most students have successfully completed a print from their print block. The teachers need to frame these wonderful works of art and then upload them onto Seesaw. A notice came home on Friday this week asking parents to book a meeting with the teacher. Parent Teacher interviews will be held in Week 10 on Tuesday 04th July. There will also be a chance for parents to walk through classrooms in Week 10 on Thursday between 2 and 3 to look at all the science experiments that we've been working on this term. You are warmly invited to join us.
Week 7:
It is hard to believe that we have just completed week 7 and we have had an exciting week too. For procedural writing we wrote and then followed another students instructions on how to make a marmite sandwich. Everyone thoroughly enjoyed painting Beijing Opera Masks with Jo Jo, Mei and Angela. On Friday the Chinese Navy visited our school and performed for us. There was a beat box performance, a song and a dance. The students of New Lynn School also sang for the Navy and did a Kung fu item too. The countdown is on to our next set of holidays. Keep up the great work Room 2.
Week 6:
Another busy week is done and dusted. It was nice to have Monday off school and it sounds like the students in Room 2 enjoyed the extra day with their families. We started the week off with Mandarin which the class enjoy. Ask your child what they have been learning and see if they can say something to you in this amazing language. For PB4L we talked about managing ourselves. For some students this is a work in progress but we are making steady progress towards our goals. Mrs Vaega started teaching Room 2 our dance for the upcoming school concert which is in Term 4. This years theme is an African story with details to come next term. Congratulations to Mary who has been chosen to be part of the final Kung Fu team and Cecilia, SImran and Lepale who are part of the Chinese Dance group. 
Week 5:
It is almost the middle of Term 2 and what a busy week we have had. We enjoyed a session with Hamish our Sports Activator where we got to show our developing basketball skills. We also did some Kung Fu with Jojo and congratulations to Mary and Mikaere who were chosen to trial for a Kung Fu display team. In Art some students have completed their first print which was exciting. These will be uploaded onto Seesaw shortly. Keep up your positive attitudes Room 2.
Week 4:
We have had an excellent week during Week 4. Mary and Riley from Room 11 came and did a Mentos and Coke experiment. We then watched a You Tube clip which was also pretty exciting. For PB4L we did some role plays of how to report incidents that happen around the school and that was a lot of fun. Remember what your learnt and how to approach the duty teacher, your classroom teacher or some other adult and tell them about your situation. On Friday we had a great response to Pink Shirt Day. We all have a responsibility to stand up and say no to bullying. Well done Room 2, you are awesome!
Friendly reminders:
Pink Shirt Day - Friday 26th May 
Week 3:
Another busy week is over and Room 2 have enjoyed doing more experiments for Topic/Writing. We looked at how milk, food colouring and dish washing liquid react together and then how ice melts if you add sugar, salt or nothing. Next week we will experiment with diet coke and mentos lollies. I wonder what will happen? Next Friday is it Pink Shirt Day. This is an anti-bullying day when people wear pink to symbolise a stand against bullying. Everyone is invited to wear something pink. Ideas include a ribbon, hair clip, badge, scarf, T Shirt etc.
Week 2:
This week we have enjoyed doing experiments for Topic and writing about them during writing. The photos below are of the eggs that we put into water in Week 1. The eggs hatched and different animals grew. We also did a baking soda, vinegar and balloon experiment (see Seesaw for a short video). On Thursday we enjoyed a session in the Hall with Hamish our Sports Activator. For Maths we looked at how many equal groups you can make out of the numbers 12, 30 or 60, as well as working hard on our Maths Progressions. Reports are due at the end of Term 2, so Mrs Mildon has been busy testing us on our reading and maths. One highlight of our week was Syndicate Singing on Friday afternoon in Room 1a. We joined with Room 1a, 3 & 4 are sung Maori Waiata. 
Friendly reminders:
Disco - Friday 5th May 7pm to 8.30pm
Week 1:
Welcome back to school. I hope you are all well rested and ready to enjoy another busy term. In Maths we will be learning how to use our individual Maths progressions and exploring ways to show our understanding. For topic we will be undertaking various experiments and learning how to record our hypothesis and findings. There will be a school wide competition to design a poster about respecting our environment. 
Welcome to Term 2! Our terms focus will be...
Writing:
 Procedural writing - recording observations and procedures based on this terms topic.
Reading:
Strategies for Comprehension -  Monitoring and Clarifying with Mrs Mildon and Mrs Manao. Guided reading at individual levels.
Maths: Number knowledge, multiplication & division, fractions, Geometry - shapes and time.
Art: Print making based on Maori designs.
P/E:
 Small ball skills and Sports Activator.
PB4L:
Managing Self, Participating & Contributing and Respecting our Environment.
Topic:
The Material World - Chemical reactions / 
observe 
materials and changes that occur when materials are mixed, heated, or cooled.
Maori:
 Waiata, Greetings and Colours.
ICT:
 Learning how to use Google Docs and publishing in various forms.
__________________________________________________________________________________
Week 10:
Happy Easter! We have made it to the end of a busy Term 1 and now all deserve a well earned break. Enjoy your holidays and I look forward to seeing you back in Term 2 ready for another exciting term. I hope you enjoy the photos of our fruit and vegetable tasting activity from the last week of Term 1.
Friendly reminders:
PB4L Fun day on Thursday 13th April
Pita Pit lunch available on Thursday (order by Tuesday)
End of Term 1 / school finishes on Thursday 13th April at 3pm
Week 9:
Room 2 have enjoyed writing Haiku poems using their knowledge of syllables. The first poem was about Autumn leaves and the second about Healthy Lifestyles. In Topic we have looked at what you can put into a healthy lunchbox and the food pyramid. 
Week 8:
We enjoyed another session of Snag Golf and tried to chip the ball. This proved quite a difficult exercise but we had fun trying. On Tuesday the Junior and Middle school were lucky to view an Opera. This was a unique experience for the students. Thank you to those who have already paid the $4.00 for the performance. We are still accepting payments and these can be made in the classroom. In writing this week we have been learning about syllables. We had a lot of fun trying to write Haiku poems. Watch out for these on Seesaw soon. For topic we have started looking at what we can do to be healthy. Our focus will be on healthy eating but also what other things we need in our life to keep us healthy, such as exercise and family. Our Autumn poems are published and displayed on a class tree. They look great.
Week 7:
Our week began with Snag Golf. The game of golf was broken down into skills and everyone enjoyed themselves. Next week we will be learning how to chip the ball. In writing we have been writing rich descriptions about autumn leaves. Davin received the Principals award for his fantastic writing. In Maths we have been working on directions and the students designed their own towns. 
Friendly reminders:
Opera Performance Tuesday 28th March at 10.30am for Junior and Middle school - cost $4
Week 6:
We've had another busy week in Room 2. We welcomed Mary who has joined us from the Philippines. Mary has settled into our classroom routines very quickly and confidently.  We have finished our Monarch Butterfly descriptions and they are ready to be uploaded onto Seesaw and displayed on the classroom wall. In Maths we have been learning about direction. In pairs students have been writing directions from one place in the classroom to another so that other students can follow them. We have learned a lot about the importance of clear directions and using specific words. In art we started publishing our cultural patterns and these are looking great. Thanks to those students who purchased ice blocks on Friday. We have raised a lot of money for the senior school camp. 
Week 5:
This week we have been busy finishing writing our descriptions about the life cycle of a monarch butterfly. We are now ready to publish our writing. In Maths we were learning about place value and rounding to the nearest tidy number. Our next topic in Maths is measurement, where we will be looking at direction and distance. Our Art focus has been patterns that represent your culture. Most students have decided on their preferred pattern and will be ready to publish next week. Sanskriti received the Principals Award this week. Congratulations Sanskriti. Many students enjoyed an ice block on Friday. Don't forget these are available next Friday 17 March for $1 to help raise funds for the upcoming senior school camp.  
Friendly reminders:
Wheels Days began on Wednesday. It is only for

scooters

and you

must wear a helmet

.

Senior School camp fundraiser - $1 Ice blocks for sale - Friday 10th & 17th March
Week 4:
Congratulations to Ayla for receiving the Principals Award this week. Most student's symmetrical self portraits are loaded on Seesaw for parents to enjoy. In Art we are now focusing on patterns that represent our cultures. This week we finished out Statistical Investigations in Maths. We got to choose what data we wanted to collect. Next we created tally charts, then made graphs and finally made statements about the information. Students enjoyed learning to play T-Ball with Hamish at Sports Activator on Thursday. Thank you for the effort being made with the Mini Homework Projects. The different ways students are presenting the homework is very exciting.
Friendly reminders:
Mandarin lessons restart this Tuesday with our new Mandarin Language Assistant, Mei
Week 3:
The senior and middle school walked to the West Lynn Gardens on Tuesday to look at the Butterfly House. It was a beautiful day and everyone enjoyed themselves. Mrs Manao mapped our walk on her phone and we walked 6 km! No wonder some of the students were tired when we got back. The purpose of this trip was to understand the life cycle of a monarch butterfly so that we could show our understanding in an e-asTTle writing assessment the next day.  A big thank you to our parent helpers. Without you trips like this would not be possible. Thank you to the parents that came to the meet the teacher evening on Wednesday. It was great to get to know you.  Don't forget to stay home on Friday as it is a teacher only day. Have a restful 3 day weekend and enjoy the extra day with your family.
Week 2:
This week we welcomed Sean to Room 2. He has settled down quickly into our classroom routines. In art we have been busy with symmetrical self portraits. It has been a challenge but the results are amazing. For maths we have been gathering data for a statistical investigation about what cultures are represented in Room 2. Next week we will look at what to do with this information and how we display it? 
Friendly reminders:
West Lynn trip on Tuesday 21st February. Leaving school at 10am and returning around 12pm
School will finish at 1pm on Wednesday 22nd February for meet the teachers evening
Teacher Only day on Friday 24th February
Week 1: We have had a great week getting to know each other. Everyone has settled down into our classroom routines successfully. Welcome to New Lynn School Almir, we hope enjoy your time with us. We also say goodbye to Angela who is starting at a new school in the city. We will miss you. This week we have been busy learning to work collaboratively with Room 1a. We have worked together during writing, reading, art and topic and as the term progresses we are hoping to add maths. All the middle syndicate teachers have shared a letter of introduction about themselves (see mine above). The students have been busy writing their own letters and they will be published onto Seesaw for parents to enjoy. Thank you for helping your child complete the Mihimihi Oral Language Homework form. This has been very helpful. On Tuesday 21st February the senior school and middle school will be walking to the West Lynn Gardens to look at the butterflies. Please return your permission slips and money asap. Thank you to those parents who have offered to help on the day. We will be contacting you shortly. 
A huge welcome to Term 1! This is what we'll be studying...
Writing:
 Letters of introduction, Report writing - based on language experiences, Rich descriptions using adjectives and adverbs.
Reading:
Strategies for Comprehension -  Monitoring and Clarifying with Mrs Mildon and Mrs Manao. Guided reading at your level.
Maths: Number knowledge, place value, Statistics - gathering data about our class and school, Measurement - directions, time and distance.
Art: Proportion and balance skills - self portraits, cultural symbols representing our identity.
P/E:
 Team games - T-ball, cricket, Sports Activator.
PB4L:
What does it mean to be a PB4L school? Caring for our community, participating and contributing and relating to others
Topic:
Our Identity, Our Community - Whakapapa, where we come from. Weeks 8-10 - Healthy Eating
Maori:
 Our Whakatauki - Maori pronunciation, class treaty, principles, mihimih